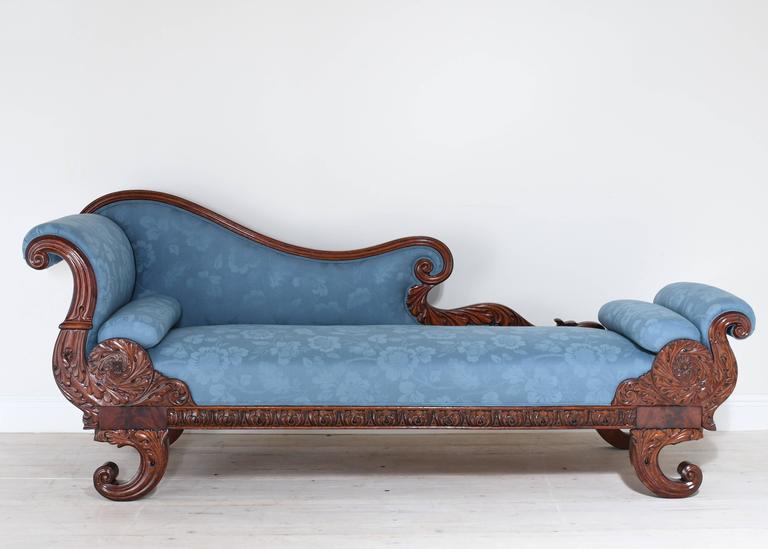 If the name of this item makes you picture a scene from a Victorian era novel, you would be on the right track. The fainting couch is a furniture piece similar to a more modern day chaise lounge or a traditional settee with the back raised higher on one side. They were popular in the 19th century and were particularly used by women, who were said to often have daybeds in their boudoirs to receive guests and to have a safe place to fall when wearing a corset for extended periods left them light headed. According to historians, this type of reclining furniture actually originated in 7th century BC, so some think the Victorian attempt at Greek and Roman revival was actually more of a fashion statement to impress guests in public rooms like a parlor, rather than an intimate furniture piece hidden away for the lady of the house.

This small writing desk is said to have merged into different variations that we commonly call a secretary desk today. The originals in 16th century Europe were hardly larger than a lap desk with small drawers and compartments to hold traditional items such as an ink pot, blotter, writing feathers and pens. The Escritoire started to be mass produced in France during the 18th century and during that time new distinctive features such as the hinged drop down front, and the tall upper bookcase element were added.
Often called a hide-a-bed, this is a space saving pair of typically twin sized beds, where the second mattress pulls out from under the primary bed, and can be put out of sight when not in use. These beds are mentioned in writings dating back to 16th century Europe, where servants would sleep in the same room as the Lord and Lady so they could be there for protection. And more updated versions were seen again many years later in the pre-Civil War south where slaves would be assigned to sleep in children's rooms to attend to their nightly needs. Now trundle beds are commonly seen as an optional part of a kid's furniture set since they offer a practical way to host sleepovers with friends.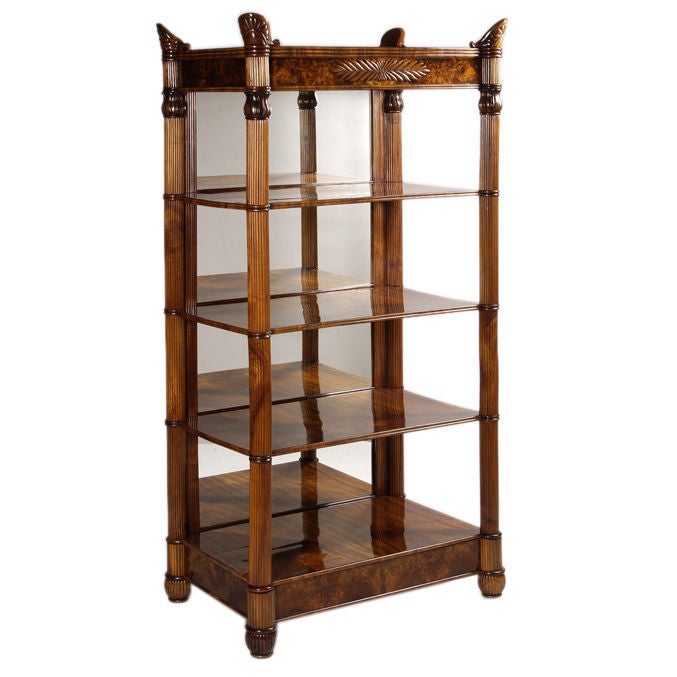 An etagere is a storage unit with characteristic open tiered shelf construction, and a light airy feel gives the appearance that it's not taking up as much space as a traditional bookcase or curio cabinet. These pieces were developed in France at the beginning of the 19th century and the word is actually french for "shelf". Also called a whatnot, this style became a popular form of furniture in mid-19th century England where displaying collectibles became a common form of decorating, and during this time the pieces also became much more ornate and expensive.