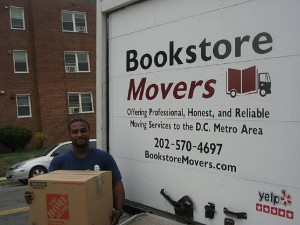 We offer assistance with a wide range of residential moving needs from small single room and studio moves, all the way up to moves for large homes with 5+ bedrooms. And of course all the 1, 2 & 3 bedroom apartments and houses in between!
Our full service moves include an appropriately sized truck and crew size for your needs and we provide these helpful recommendations as part of our moving estimate. Our movers bring all the necessary equipment such as moving pads, hand-trucks and dollies, and upon request can bring any extra materials you may need to have us carefully transport your belongings such as wardrobe boxes or plastic shrink wrap.
Residential moves include loading your inventory at the starting location, safely driving the truck to the destination and then unloading your inventory at that final location. Since some moves require an extra stop, we do our best to accommodate these circumstances for customers whenever we can. We also include basic wrapping of furniture, but letting us know what you have in mind in advance helps us to plan for the extra time needed to handle special tasks like furniture dis/reassembly, handling delicate or antique pieces, or extra large items such as a refrigerator or exercise equipment.
Our movers are skilled professionals committed to providing our customers with nothing but the best moving experience possible. See our testimonials and reviews on Yelp to get an idea of how seriously we take making every move exceptional.
If you have an upcoming residential move and want to get a free estimate, please fill out our online form to get started!