Thinking this must be a typo? In very broad terms, a Grandmother clock is similar to a Grandfather clock, but typically about two thirds the size of it's more well known counterpart without the signature pendulum. These clocks tend to be slim and spring driven with chimes, a dome top, and although being under 6'3 in height is the rule of thumb, many are actually in the more petite 5'4-5'9 range. Most of these were made in the 1920's and 30's which is well after the birth of the original Grandfather Clock in 1656.
To the untrained eye, this utilitarian storage item could easily be mistaken for an armoire. It's actually a smaller piece that features both a long space for hanging clothes as well as drawer storage. The name draws from both the French chiffonier, a tall piece with drawers, and a wardrobe which traditionally offers ways to hang items in order to serve as a move-able closet. These are most commonly found in the southern United States and debuted in the Sears catalog in 1908. Most are factory made due to their post Industrial Revolution invention, but there are some unique hand made ones out there for those who like a shopping challenge.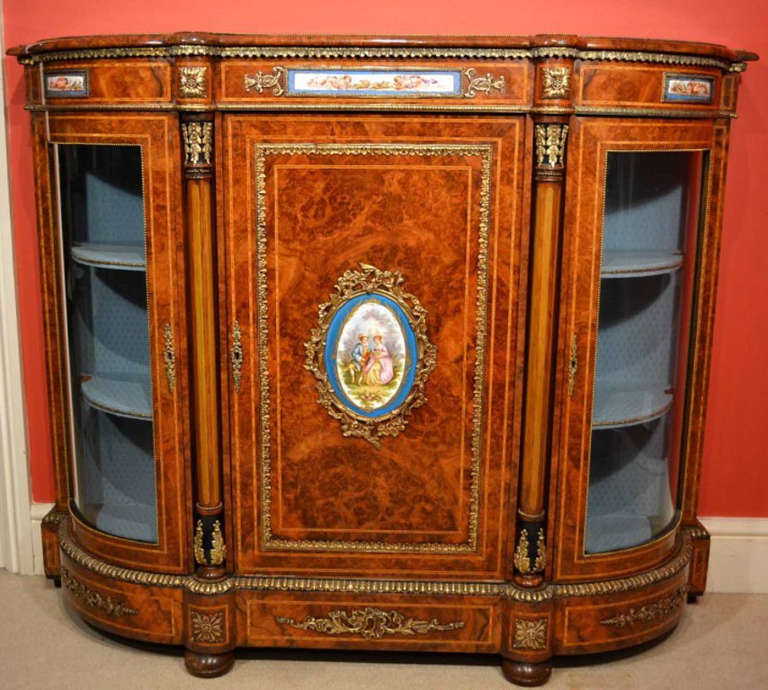 The name comes from the English word "credence" and the Italian word for "belief". In the 16th century, the act of credenza was the tasting of food and drinks by a servant for a VIP guest in order to test for poison. The name was then passed to the room where testing took place and then eventually to the furniture, which during this time was typically a small but solid legless cabinet. By the mid-20th century the Credenza took on a more modern look with a longer body, slender legs and sliding doors, and can sometimes be mistaken for similar furniture pieces commonly found in a dining room such as a sideboard or buffet.