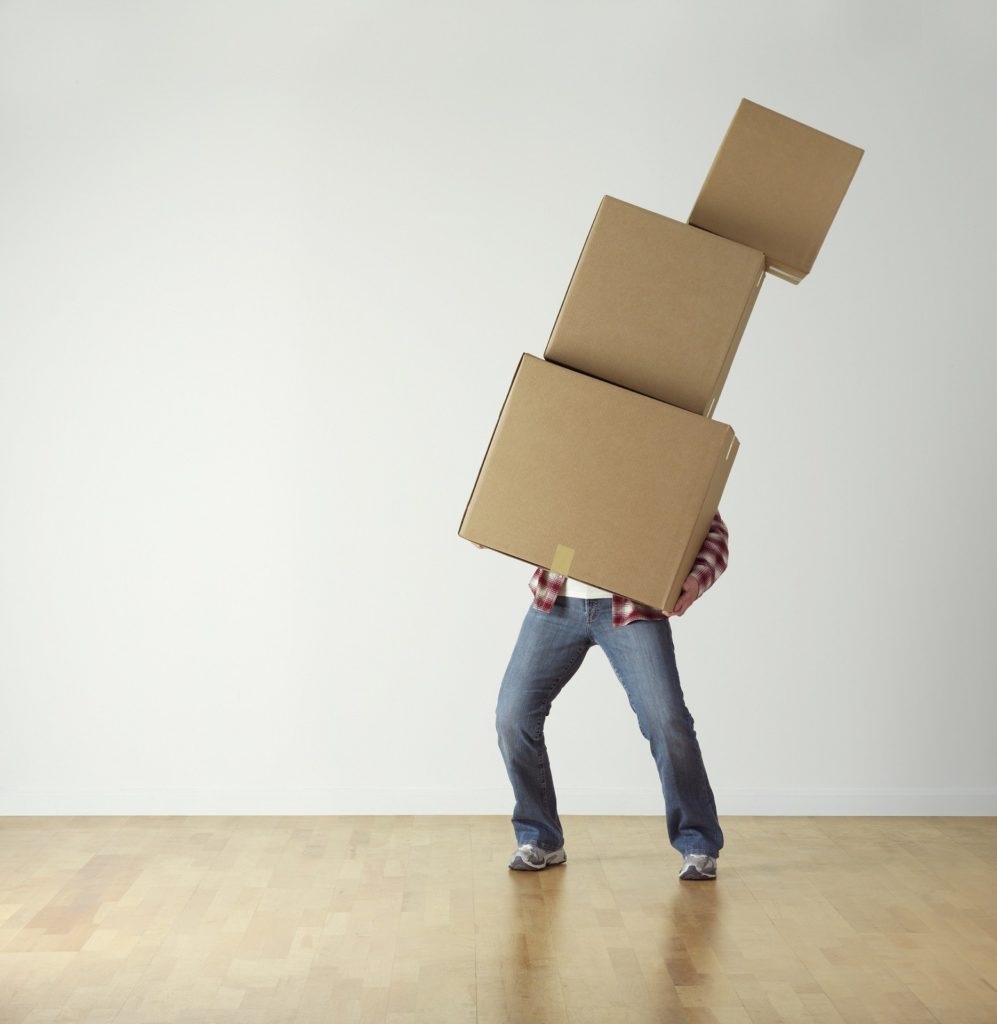 There comes a point in everyone's life when they decide it's a good idea to try and move themselves. For most, this point is college. But regardless of the time in your life, it can seem so tempting– save some money, just bribe friends with pizza and beer! It's your stuff, so you'll treat it the best, right? Not always right. It's the true test of friendship– you'll see how many people show up, and how many people are willing to help post mid-move breakdown.
But as I said, everyone does it. So here is a collection of some of our most shameful self-moving mishaps:
-We didn't remember what day we had to move out by and panicked when we realized it was that day. A bunch of guys from our club started just grabbing everything and stuffing it into whatever could hold things and walking it the two blocks to the new place.
-We forgot about cleaning out the fridge until the last second, after we had moved and cleaned everything. The shelf broke and a glass bottle of soy sauce shattered on the ground. I stood there sobbing until someone made me leave– without cleaning it up.
-I insisted we didn't need to empty or tape up some drawers because they were stuck anyway, and they miraculously opened and spilled out a vast collection of colorful bras from the truck to the bedroom.
-We couldn't carry a friend's king size mattress down the winding stairs so we threw it off the balcony into a giant cloud of dirt.
-I moved everything by myself on the DC metro, over several trips.
-When my roommate moved out, he just left everything he owned in the parking space in front of our place and everyone else got fined for it.
-I flipped my couch end over end down a long hallway trying to move it myself.
-I threw everything into boxes and bags and whatever made it to the new place is what I kept.
-We had to pull over our rented truck to wait out a whiteout snowstorm, and when we finally made it in Capitol Hill we were pulled over by the police. It was our first education in restricted truck routes.
-It was midnight by the time we got to the new place, and we had friends waiting to help. Everyone wanted to get started but the landlord wanted to read us the entire lease before giving us the key. He took it out and unfurled. Literally. It was a scroll.
-I watched my husband rest a friend's mattress, sans protection, in the snow as he figured out logistics.
Yikes. (Especially yikes because I was there for so many of these mishaps.) But if I've learned anything about moving by yourself– it's just not worth the stress. Leave it to the professionals and fill out a form for a free estimate at BookstoreMovers.com. It's a Smart Move.