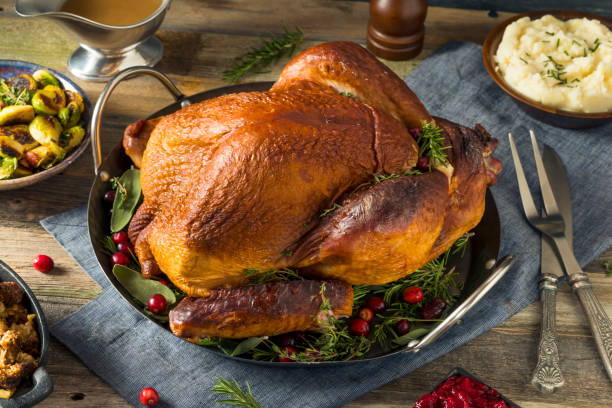 In a year like 2020, it can be hard to feel thankful. Maybe things are rough right now, and maybe they haven't been great for a while. We all feel that right now. It's no real surprise. Not many of us have a gratitude journal to show for the last 8 months.
But even in darkness you can find things to be thankful for, whether you realize it or not. As we come up on an incredibly lowkey Thanksgiving that will see us without tons of guests or traveling, let's look at what has gotten us through.
Essential Workers: If you're an essential worker, you seriously deserve the world at this point— and I'm not just saying that being movers are essential. There are people literally putting their lives on the line not just to care for the sick or old, but also to stock grocery shelves and ring up toilet paper (if there is any). Seriously, there is no way to thank people enough for doing a difficult job is difficult times and doing their best to do it safely—masks, gloves, hand washing, sanitizer, the whole shebang.
The People You're Quarantined With (Sometimes): Thank you for being here so I'm not just talking to myself. Please stop judging the amount of packages I receive.
Time: In quarantine, we struggle with too much time. We're bored. We want this to be over. But we also have time to do those little things we love, like going back to our self care routines and investing time in our passions again. Maybe it's not ideal, but it is a silver lining if you can let yourself get into it.
Friends and Family: We're thankful for this every year, true, but isn't it amazing to see the lengths at which people will go to stay in touch? The emails, phone calls, and Zoom sessions. Real life letters (what?!) and surprise care packages. If you've lost someone over this time, you may know this especially. Attending a video call funeral is terrible. I've not enjoyed it. But the family in town who have put these together and created some semblance of a celebration of life for your departed loved one are doing so much to make things more normal, and I can't commend them enough.
Quarantine Food Trends and Netflix Binges: Remember this phase of quarantine? Let's go back. Let's pick a show for everyone to watch, binge it, and then make some kinda gross but really cute whipped coffee. Lift that collective consciousness with reality TV, sugar, and caffeine.
Video Games You Can Play With Family And Also Attack Them In: Get in that family game night and also secretly murder your family, you impostor you!
Whatever the holidays are to you, whatever 2020 has been, there's always something to be thankful for. As always, we're thankful for you, too. Remember to stay safe these holidays. Remember to give back and to shop local to support businesses that may need the extra help. Remember to be thankful. And have a Happy Thanksgiving!