Thanksgiving has rolled around again, and as always we were hard at work both delivering and eating turkey! This year we were happy to help give out turkeys again–it's important for us to get moving before the holiday, when we'll be crashed on the couch digesting.
Last year we talked a little bit about what we're thankful for, so I polled my coworkers to see a little more about what's on their list this year.
–Erika G. is thankful to have her sweet dog, Gus. Trust me when I say that 'dog' topped quite a few admin lists. The cat lovers did not come out to represent their faction.
–Kristen is thankful for New Kids on the Block and Ninja Turtles. Oddly enough, this didn't top many lists. Have we taken NKOTB and Teenage Mutants for granted? Be sure to thank your favorite boy bands this year, including sewer-dwelling crime fighters.
–Laura is thankful for a plethora of things that she found it difficult to narrow down. However, she did list food more than once, so we definitely know who the true hero of her Thanksgiving is. Meanwhile, we're thankful that Laura was able to return to our Admin team this year.
–Mary is thankful for having her family close by–especially since her brother makes great mashed potatoes.
–Matt is thankful for his son, and birds of prey. The second is just to spite me, though I have to admit his son is pretty alright.
–Aspa, looking back, was unable to tell us what she was thankful for because she was too busy being scandalized by the fact we all enjoy stuffing so much. I know she's thankful for many things, but stuffing* is not one of them.
–Mike is thankful to have a partner in raising his daughters that he trusts so completely that he hadn't even thought about it till I asked him, which means his wife probably deserves extra food this year. And presents.
–Jimmy is thankful for getting to go on an amazing vacation this year, traveling to Japan, Vietnam, and Thailand. You better believe we made him do a slideshow of photos–gorgeous! We're thankful (and jealous) too!
–Jackie, my beloved work-soulmate, is thankful that she "carved out a life filled with love and special people, Hank is the Scooby to [her] Shaggy, and [she is] filled with more gratitude and less Jersey attitude", which made me laugh so hard I had to include the full statement.
–Aaron is thankful for new sauces, which makes me feel bad for all the old sauces he's pushed aside. Et tu, Brute?
–VJ and Jason, I believe, did answer this question, but were so overshadowed by the ongoing chaos of stuffing vs not-stuffing I literally cannot find their answers. I can only assume they both said they were thankful for stuffing.
As always, we have so much to be thankful for at this time of the year. All year I am thankful for friends and family, and for coworkers who work hard, laugh loads, and warn me just how sappy a 'thankful' post can get. I'm thankful for this company, and for the clients that make it possible. I'm thankful for the organizations we work with who do their best to make the world a better place. I'm thankful that even in times of disaster or tragedy when the world seems so overwhelming, you can always find a shining light or two to remind you to keep fighting for what is right.
For Thanksgiving? Oh, I'm definitely thankful for stuffing.
I hope everyone had a fantastic Thanksgiving, fought through Black Friday, celebrated Small Business Saturday (thank you!), treated yo' self for Cyber Monday, and are currently enjoying giving back for Giving Tuesday. I hope you all have something to be thankful for all year round, because once again, we're thankful for you.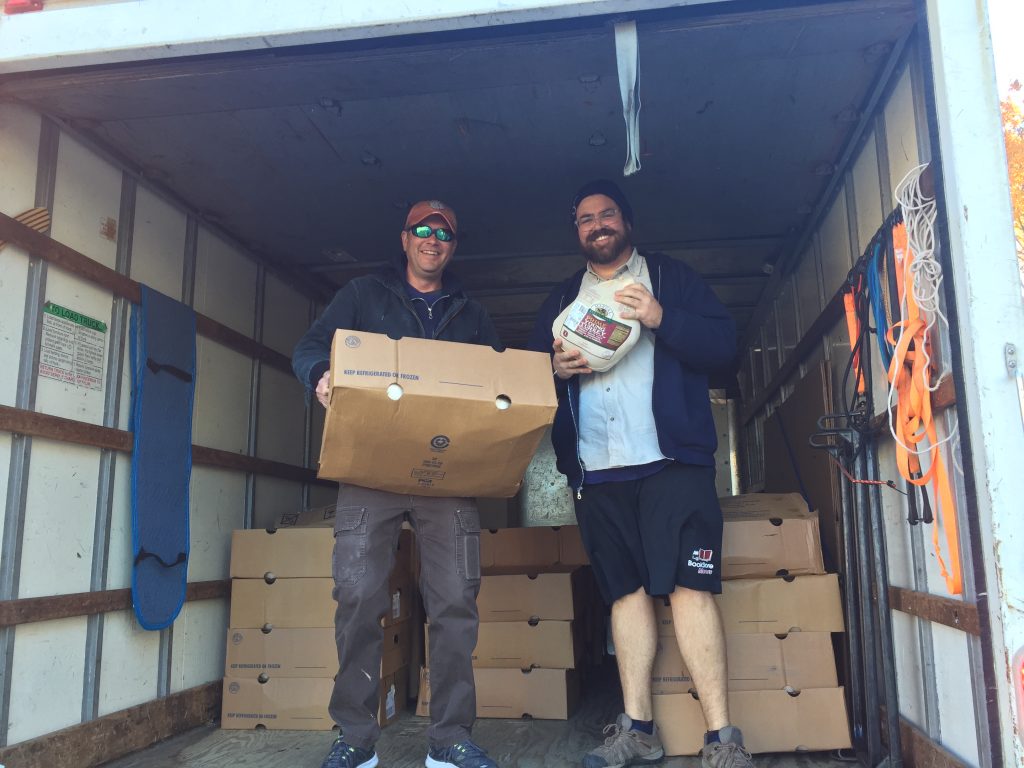 *Please note that Aspa insists that stuffing is called dressing, which is wrong. And even if it isn't wrong, this is my article. Them's the breaks, kid!